Is your car hesitating? Or lacking power? Are you spending a lot more on fuel?
Advanced Engine Clean has been designed to remove carbon and oil deposits, restoring engine power drivability and miles per gallon (MPG)
What is Advanced Engine Clean
AEC is a liquid alkaline formulated to clean internal engine components from oil and carbon deposits
AEC is a solvent free non-flammable non-toxic biodegradable product specially designed for automotive use
How Advanced Engine Clean Works
With Advanced Engine Clean you can help restore your power back to how the manufacturer set it to be
Advanced Engine Clean is designed in a way that removes surface contamination and cannot damage your engine, Simply spray product through your engines intake will remove carbon and oil deposits from your inlet manifold, valves, pistons and exhaust manifolds, but it doesn't stop there.
Advanced Engine Clean goes above and beyond the engine, cleaning your turbocharger and VNT within the turbocharger to finally clean through your CAT and DPF systems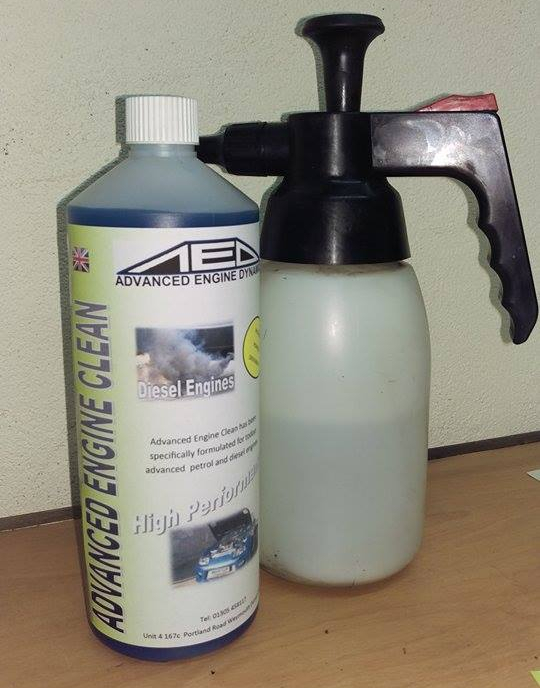 See what difference an advanced Engine Clean can make to your engine
We are not just suppliers to the trade, call and order today 01305458117